Growing Leaders Who 
Grow Organizations
Build your organization's future.
Do you know where your future leaders will come from ?
Attract Talent: We know how to design workplaces that attract top talent.
Growing Leaders:  When you work with us, your whole organization benefits. When you have strong leaders, teams thrive and employees are committed.
Retain Top Talent: Work with us to develop your talent strategy, including succession planning, mentoring programs, career development.
Why a Coach instead of an app or webinar ?
Interview with Elmer Moore.
Join Therese Heeg as she is interviewed by Elmer More and they discuss how coaching can help compared to other mediums.
Kind Words from People we Work With
I have been in a leadership role for over 35 years, and pride myself on my coaching and development skills. At one point, for the first time in my career, I felt helpless in bringing about real change. I had a Division Director that was a very innovative member of our leadership team, but the division staff, and ultimately some program results, were unstable.
Therese worked with this Director for about three months. Six months after that, we conducted our biennial employee engagement survey and the division was ranked as our "most improved" division in the organization. From that, in a recent assessment from an outside agency, this director's division was ranked highest in our department for "change readiness," which is a key metric to the future development of our entire agency. Ultimately, division staff feel they understand the vision, and they feel supported and empowered.
I am so excited by the energy, enthusiasm, teamwork and results in the division. Therese was the catalyst of this dramatic improvement. We can't thank her enough for what she accomplished here.
Therese came into a challenging situation and quickly set to work assessing needs and opportunities; delivering strategy, tactics and support both for the team as a whole and for each contributor. Many leaders and coaches take a general approach to development and coaching, but I benefitted greatly from Therese's customized, persistent and practical focus on who I am and what I need to grow. She helped me uncover and own the solutions and paths necessary to turn my ideas and goals into daily progress and a leader's mindset.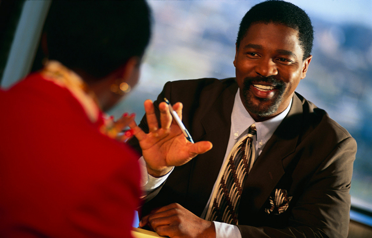 by Therese M. Heeg Now is the time to make authentic connections - 5 Powerful Steps When human beings experience chaos, the natural reaction is to seek safety. For many of us, that means closing our circle, but I believe now is the time to reach out to others, to rely...