Growing Leaders Who 
Grow Organizations
Build your organization's future.
Do you know where your future leaders will come from ?
Attract Talent: We know how to design workplaces that attract top talent.
Growing Leaders:  When you work with us, your whole organization benefits. When you have strong leaders, teams thrive and employees are committed.
Retain Top Talent: Work with us to develop your talent strategy, including succession planning, mentoring programs, career development.
Why a Coach instead of an app or webinar ?
Interview with Elmer Moore.
Join Therese Heeg as she is interviewed by Elmer More and they discuss how coaching can help compared to other mediums.
Kind Words from People we Work With
Milwaukee County has been fortunate to benefit from Therese's dynamic and transformational coaching and strategic consulting over the past few years. Therese has skillfully guided and supported the County through a number of complex and multi-faceted enterprise-wide change efforts on racial equity, political transition, and the COVID-19 response, and her partnership has been invaluable to the progress we have made as an organization. I highly recommend Therese for helping your organization to grow its talent, evolve its culture, and enhance its impact! 

Isaac Rowlett
Director of Strategic Planning, Office of the Milwaukee County Executive

Therese came into a challenging situation and quickly set to work assessing needs and opportunities; delivering strategy, tactics and support both for the team as a whole and for each contributor. Many leaders and coaches take a general approach to development and coaching, but I benefited greatly from Therese's customized, persistent and practical focus on who I am and what I need to grow. She helped me uncover and own the solutions and paths necessary to turn my ideas and goals into daily progress and a leader's mindset.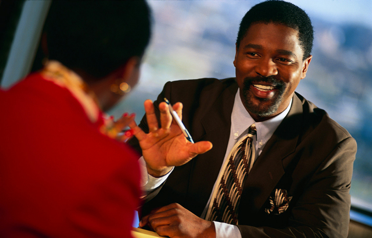 by Therese M. Heeg Now is the time to make authentic connections - 5 Powerful Steps When human beings experience chaos, the natural reaction is to seek safety. For many of us, that means closing our circle, but I believe now is the time to reach out to others, to rely...